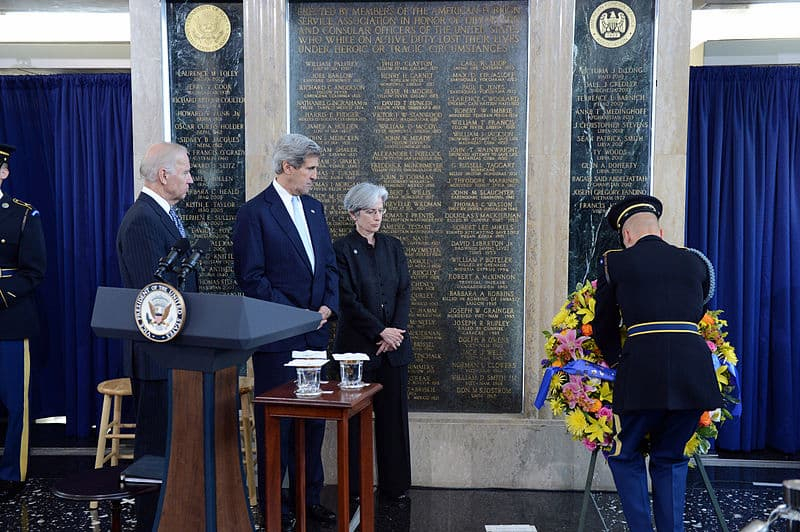 The US Foreign Service From JFK to Joe Biden
with Bob Rackmales
$2000
The older of your two instructors (you'll have to guess which one) began a career in the US Foreign Service in the final year of John F. Kennedy's administration. The younger will conclude her career in the second year of the Biden administration. The Secretaries of State they have served range from Dean Rusk to Antony Blinken. Throughout this eventful period, foreign wars, domestic political conflict, a turbulent global economy, and unprecedented technological change have kept the Foreign Service in a state of constant flux. The instructors will try to give class members a sense of how all of this felt from the inside by recounting their experiences over the years in diverse parts of the world and diverse parts of the State Department.
The following links provide an initial orientation to the course content. Further suggestions will be provided with the syllabus in early September:
https://www.facebook.com/watch/live/?v=392341095489114&ref=watch_permalink
https://www.adst.org/OH%20TOCs/Rackmales,%20Robert.toc.pdf?_ga=2.48307375.849877520.1626875095-1960237615.1626875095
https://www.youtube.com/watch?v=_BwkiMVu3I8
Bob Rackmales is a native of Baltimore, and has degrees in history from Johns Hopkins and Indiana University. After entering the Foreign Service he served overseas in Nigeria (twice), Croatia, Somalia, Italy (twice) and Serbia. His Washington assignments included tours in State's European, Intelligence and Research, Human Rights and Personnel Bureaus and the Office of the Inspector General. He lives in Belfast with his wife, Mary, and has taught at Senior College since 2006.
Micaela Schweitzer-Bluhm is a native of southern New England and has degrees in International Relations from Brown University and National Security Studies from the National War College. Overseas she has served in Nepal, Tunisia, Egypt, Iraq, Jerusalem, Croatia and North Macedonia. Her domestic assignments included tours in State's Operations Center and Bureau of Near Eastern Affairs. Most recently, as Diplomat in Residence for the Northwest, she was responsible for Foreign Service engagement and recruitment throughout northern California, Oregon, Washington and Alaska. She now lives in Belfast with her husband Todd and their three children.
Sep

23

-

Oct

28th

,

2021

Thu

for

6 weeks

from

9:30 - 11:30 am

Will run