Filter by Category
Afternoon
Beginning Bridge
with Carol Gator

Sep 15, 2022 at 1 pm
This is a 6 week course to teach the basics of Bridge. It's designed to get people started in this classic card game covering evaluating the dealt hand, playing the game, and scoring.I have played bridge for many years and, believe that I can present the basics in an understandable fashion. My goal is to prepare attendees to participate in friendly bridge games, and to instill an appreciation and enthusiasm for the game.
Note: No class Oct 6th
Full Course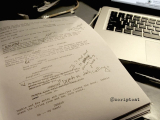 Playwriting! Take The First Step
with Marjorie Arnett

Sep 15, 2022 at 1 pm

, runs for 6 weeks
This workshop is for those not only curious about how to write a short play, but who desire to give it a try. Students will move step by step into the fun of learning to write in a play format and to silence the critical voices within. Everyone will bring their own unique personal style and become part of a class that encourages one another as you share concepts, commiserate about challenges, and become inspired by laughter as you learn the basics. This is not an acting class. No theater experience or drama experience is necessary or required.
Note: No class Oct 6th
Walt Whitman: Time of war, Times of peace
with John McClenahen

Sep 15, 2022 at 1 pm
In the concluding lines of Specimen Days, an eclectic prose collection of notes and memoranda and descriptions of life and death, war and division, democracy and unity, American poet Walt Whitman writes, "Perhaps . . . the efforts of true poets, founders, religions, literature, all ages, have been and will ever be . . . to bring people back from their persistent strayings and sickly abstractions, to the countless average, divine, and original concrete." Drawing selectively from Specimen Days, Leaves of Grass, and Whitman's correspondence, this seminar course will consider Walt Whitman's Civil War ministrations to the wounded, sick and dying; his lifelong community with nature; his celebrations of body and soul; and his notions of democracy.
Text:
Walt Whitman, Specimen Days & Collect, Dover Edition
Walt Whitman, Selected Poems, Dover Thrift Editions
Excerpts from Whitman's correspondence will be distributed during the course.
A resident of Swanville, Maine, John S. McClenahen is a writer, photographer, and college teacher who has university degrees in English, government, history, and philosophy. A retired broadcast and print media professional, he is the author of five books of poetry and more than a dozen collections of photographs. During Easter Term 1986, he was a Fellow at Wolfson College, Cambridge.
Note: This course will simultaneously be conducted in-person and online remotely via Zoom. Also, no class Oct 6th.